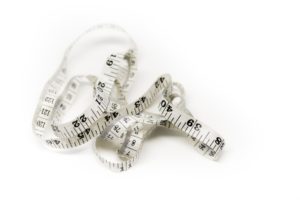 You know what they say about big feet? Big Shoes.
That's it. In fact, studies have found that the size of a man's hands or feet is not an indicator of the size of his penis.
It's no secret that men want to know how they "measure up" to everyone else. The world often paints a false representation of what penis size is and should be. Condoms are put on large bananas to teach sex education and celebrities stuff their shorts with rolls of socks. Why wouldn't we worry about size?
So what is the truth?
How long IS the average dong?
According to Men's Health:
"Researchers went through 17 studies that examined the penis size of more than 15,000 men. They found that the average flaccid penis length—from the base to the opening on the tip—was 3.6 inches and the circumference, measured around the base or mid-shaft, was 3.7 inches."

"When erect, the average penis swelled to 5.2 inches in length and 4.6 inches in circumference."
The study was pretty extensive, but here are some notes:
90% of men measure between 4-6.3 Inches
Only 5% of men measure more than 6.3 Inches
Only 5% of men measure less than 4 inches
Oddly enough, studies say that 85% of women can't really tell the difference during sex. In fact, some even preferred a smaller penis in their sexual partner.
To have all your questions answered, schedule an appointment here at the Baton Rouge men's clinic.
SaveSaveSaveSaveSaveSave